Francois Gautier in his book "Rewriting Indian History" (1996) wrote:
"The massacres perpetuated by Muslims in India are unparalleled in history, bigger than the Holocaust of the Jews by the Nazis; or the massacre of the Armenians by the Turks; more extensive even than the slaughter of the South American native populations by the invading Spanish and Portuguese."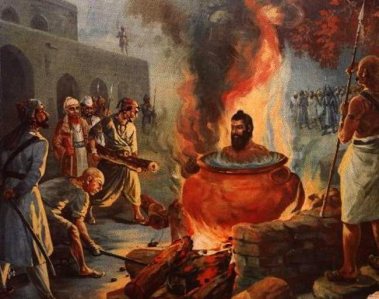 Alain Danielou in his book, Histoire de lâ Inde writes:
"From the time Muslims started arriving, around 632 AD, the history of India becomes a long, monotonous series of murders, massacres, spoliations, and destructions. It is, as usual, in the name of "a holy war" of their faith, of their sole God, that the barbarians have destroyed civilizations, wiped out entire races."