Marcus Bisram remanded on murder charge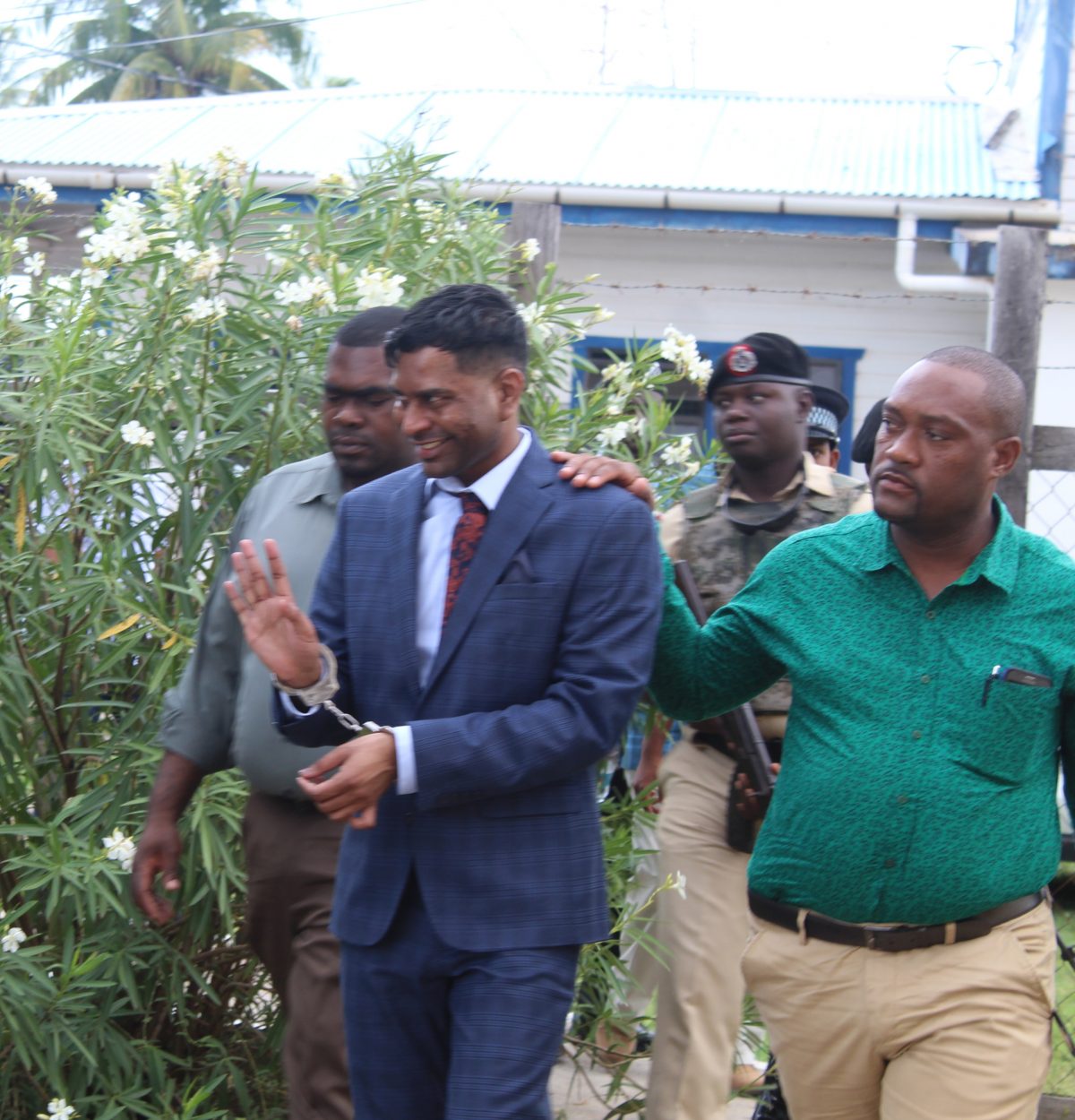 Marcus Brian Bisram (second from right) on his way to court this morning.
November 21 2019
This story is developing and will be updated.
Murder accused Marcus Brian Bisram today appeared at the Whim Magistrate's Court where he was remanded to prison.
Bisram appeared before Magistrate Renita Singh where he was read the charge that between 31 October, 2016 and 1 November, 2016, he coerced, procured and commanded five persons to murder Faiyaz Narinedatt.
Magistrate Singh remanded him to the Camp Street Prison after an application to do same was made by State Prosecutor, Stacey Goodings.
Bisram was represented by attorneys at Law, Sanjeev Datadin and Dexter Todd.
He will return to court on December 2.
Bisram was extradited from the US to Guyana last night after in September a US appeals court had ordered that he be extradited after denying both a rehearing of his appeal and a motion to stay the extradition.