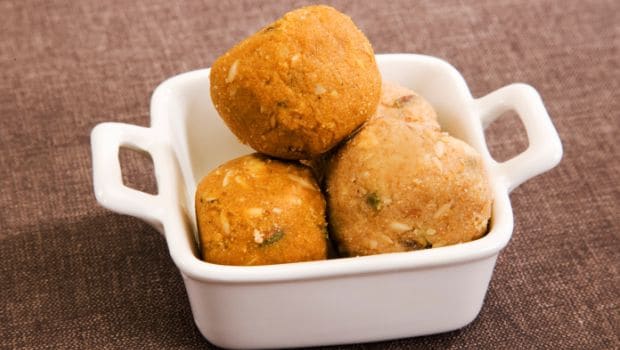 Because of the copious amounts of ghee they use to make the dal desserts creamier and because of the "heavy" nature of pulses itself, these desserts are more common in winter than in summer. A classic example is the puran poli, from Maharashtra, cooked during the Diwali festivities. Puran is just boiled chana dal sweetened with jaggery (Diwali is harvest time for cane as well), and this is then filled in between layers of a poli or flat bread.

No mention of dal desserts in India can be complete without a look at the jalebiand imarti. Coils of batter are dropped in hot oil and then immersed in sugar syrup. The batter itself varies from region to region. Besan and maida together, fermented by a little sour curd, can give you the crisp jalebis of UP and Delhi. On the other hand, urad dal batter is used to make the jalebi's thicker, wholesome cousin, the imarti.

The desserts obviously belong to the sophisticated Persian tradition and even now, many parts of the former Turkish empire (the Turkish conquered the Persians) have similar desserts in their repertoires. In India, the jalebi seems to have come into existence through trade contacts with the Arab world. We have accounts from Karnataka and Maharashtra mentioning it in as early as the 15th century. Like with many other dishes, it seems to have been refined by the Mughal and later Nawabi cooks to give us the thinnest, crispiest whirls that are looked upon as such a delicacy in UP and Delhi.