Alleged mastermind in murder of overseas-based Guyanese surrenders to cops
-wanted bulletin issued for accused in strangling
August 7, 2021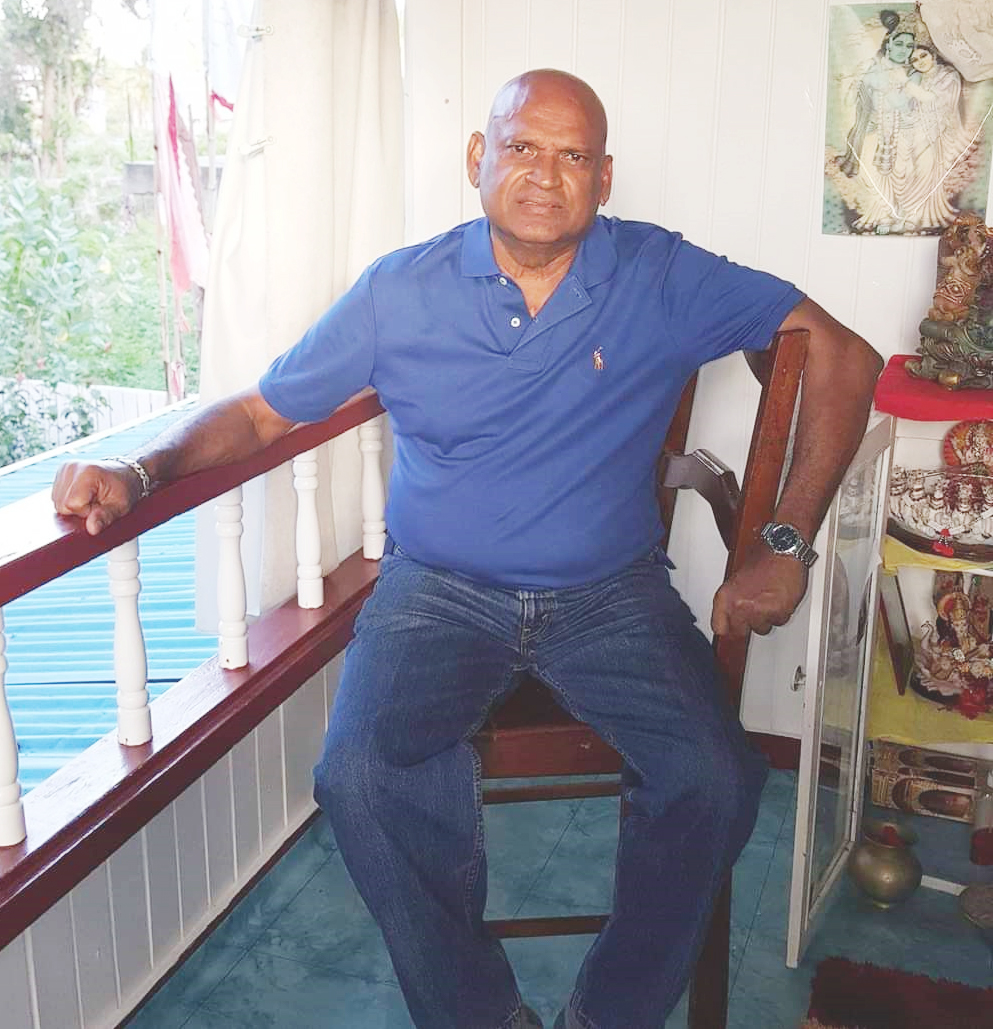 Hemraj Pardesi
The woman who is accused of planning the robbery that left overseas-based Guyanese Hemraj Pardesi dead yesterday turned herself into police custody, while a bulletin has been issued for the man who allegedly committed the killing.
Pardesi, also known as 'Prem', 67, who would usually travel back and forth between Guyana and the United States, was found lying face down in his yard, at Reliance Settlement, East Canje, Berbice, with blood oozing from his nose during the wee hours of Wednesday morning.
According to a police source, the woman, 23, turned herself over at the Reliance Police Station without a lawyer yesterday.The source said that during questioning the woman confirmed that she shared a relationship with Pardesi and had phoned him on Tuesday evening to visit her house since they lived next to each other.
However, she claimed that after Pardesi left her house, she had no idea what happened to him.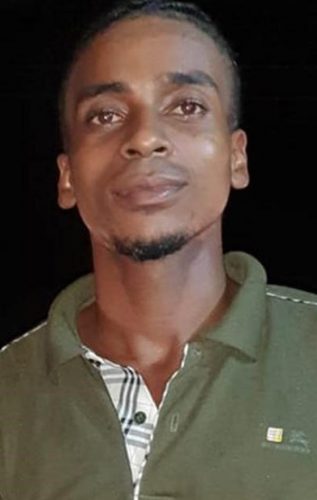 Jason Isaacs
Last night, the Guyana Police Force issued a wanted bulletin for Jason Isaacs, 32, of Bristol Street, East Canje, Berbice, in connection with the murder.Police on Wednesday arrested one of the main suspects who confessed that he and another man (Isaacs) were hired by the woman to rob Pardesi. However, he alleges that during the robbery Isaacs used an iron bar to hit Pardesi, after which they had a scuffle and the man allegedly strangled Pardesi.
The duo then used Pardesi's key to gain access to the upper flat, from where the second suspect carted off a bag.Pardesi was found with a wound at the top of his head where it is suspected that he was initially struck. An autopsy done on Pardesi's body gave the cause of his death as ligature strangulation and blunt trauma to the head.The upper flat of his house was ransacked and it is suspected that the perpetrators carted off $800,000 that Pardesi reportedly withdrew from the bank on Tuesday for renovations to his premises.
In 2019, both male suspects were charged with armed robbery committed on a Canje supermarket, while the wanted suspect was also charged with burglary committed on a Canje goldsmith.
The man in custody had told investigators that the woman phoned Pardesi to visit her so as to allow them time to gain entry to his yard.Meanwhile, according to information gathered the female mastermind and Isaacs also share a relationship.