President to attend US-Arab, Islamic Summit in Riyadh
President David Granger will be heading a delegation to the Kingdom of Saudi Arabia to attend a high-level summit there this weekend.
The Guyanese head-of-state has accepted the invitation to attend the upcoming U.S.-Arab and Islamic Summit in Riyadh, Saudi Arabia on Sunday, May 21, 2017.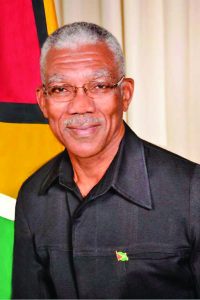 The invitation was extended to President Granger by Saudi Arabia's King Salman bin Abdulaziz Al Saud through his Minister for Information and Culture.
Minister of State, Joseph Harmon, has said the summit will bring together leaders of the world's Islamic nations and invited heads of states.
"It will address ways of building more robust and effective security partnerships to counter and prevent the growing threat of terrorism and violent extremism around the globe through promoting tolerance and moderation," he explained.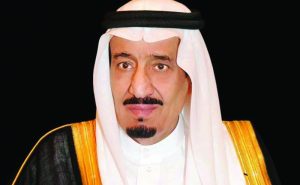 President Granger's delegation would include: Vice President and Foreign Affairs Minister Carl Greenidge; Director General of the Foreign Affairs Ministry, Ambassador Audrey Waddell; First Secretary of the Guyana Permanent Mission to the United Nations, Shiraz Mohamed; and Director of Education of the Central Islamic Organisation of Guyana (CIOG), Sheik Moeenul Hack.
"To facilitate the President and his delegation's attendance, the Government of the Kingdom of Saudi Arabia will be providing air transport to and from the conference, hotel accommodation, meals, and internal transportation within the Kingdom," Harmon reported.
The conference will also be attended by United States (US) President Donald Trump, who will mark his first visit to the Kingdom since assuming office as 45th U.S. President in January 2017. Asked whether there would be any bilateral discussions during the summit, Harmon said there isn't a specific agenda to determine whether there will be meetings between Granger and Trump, or Saudi officials.
"What I do know is that the issues in relation to the Islamic Development Bank and the loans and facilities that are available to Guyana will be part of the engagements," he disclosed.
The summit will also focus on ways to enhance cooperation between the Muslim countries.