AFC wants revision of Cummingsburg Accord by Feb 14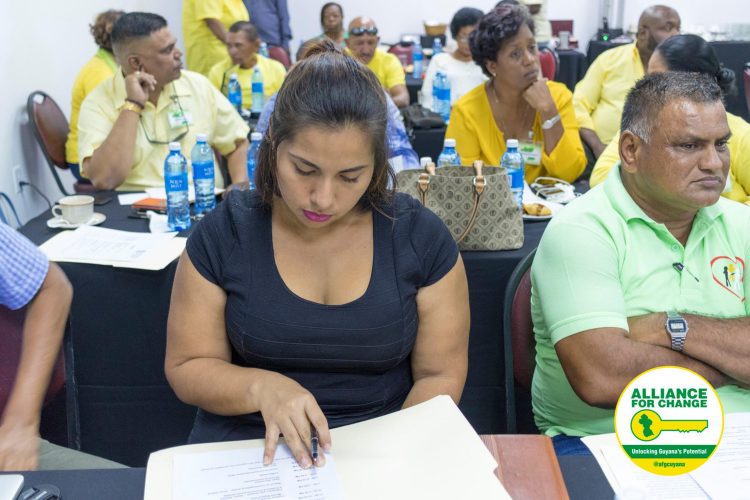 The leadership of the Alliance For Change (AFC) is to formally write A Partnership for National Unity (APNU) on a revision of the Cummingsburg Accord which birthed the coalition and saw it winning the 2015 general elections.
In a statement yesterday, the AFC's National Executive Committee says that it wants a review and revision of the ground-breaking accord by February 14 next year, its third anniversary and the date on which the life of the coalition is to expire.
With the end of November already approaching, critics will likely ask why this process has not yet begun. In recent weeks, the AFC has been pilloried over decisions taken by President David Granger and the government such as the unilateral appointment of retired justice James Patterson as Chairman of GECOM. The AFC has been criticised for supporting this decision and not insisting on being consulted…..